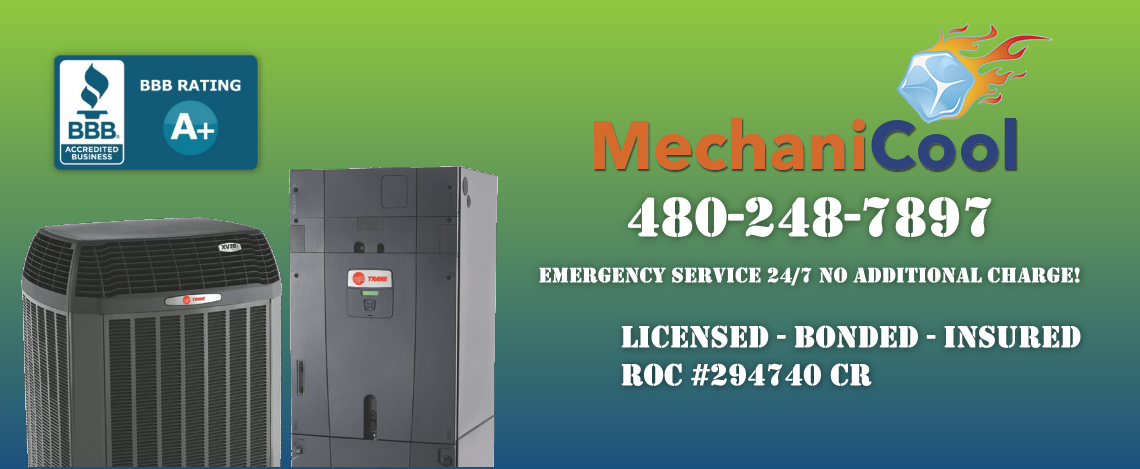 At MechaniCool, we are dedicated to providing top-quality services for both commercial and residential clients in the Phoenix East Valley. Our expert technicians have a deep understanding of all aspects of HVAC systems, from installation and maintenance to repair and replacement. Whether you need a new AC unit quote or are looking for reliable air conditioner repair, our team is equipped to handle any job with speed, precision, and expertise.
At MechaniCool, we pride ourselves on offering excellent customer service from the moment you reach out to our team. Our office staff are friendly and knowledgeable, and will work closely with you every step of the way to ensure that your needs are met. Our technicians are also professional and highly trained, always putting your satisfaction as our top priority. At MechaniCool, we believe that integrity is key in building lasting relationships with our clients. So if you're looking for an AC company in Queen Creek or anywhere else in the East Valley, come to MechaniCool for expert service at every stage of your HVAC journey!

Call us for a New Unit AC Quote Today!

Queen Creek is hot and dry, which can quickly break down an AC unit - even a brand new one. To keep your Queen Creek home or office cool all season long, you need a reliable and dependable AC company you can trust. That's us! We will provide you with a free quote on a new AC unit, as well as talk to you about repairing your current AC unit. We want to be your long-term AC and heating company, so call us today! Queen Creek residents have been relying on us for all their AC needs for years, and we're ready to help you too!
Call Us Today! 480-248-7897
Promo Code "QCBIZDIRECTORY"