Queen Creek
Business Directory
Queen Creek Restaurants, Shopping, Attorneys, Advertising Companies, Movie Theaters, Queen Creek Real Estate Agents, Sports Bars, Doctors, Auto Shops, Mortgage Companies, Plumbers, Garage Door, Carpert Cleaning Services and more on the Queen Creek Business Directory!
Welcome to the Queen Creek Business Directory!
Support Your Queen Creek Community
Being a part of the Queen Creek Community is only made better by your participation in our schools, local businesses, law enforcement, and our government.
Queen Creek is a fantastic place to raise a family, with top-notch education at all levels and safe neighborhoods where your children can play freely.

Queen Creek also boasts numerous parks and recreational areas for its residents to enjoy, as well as an active community that is always looking for new ways to get involved.
Whether you're raising a family or just looking for a great place to live, Queen Creek is the perfect community for you.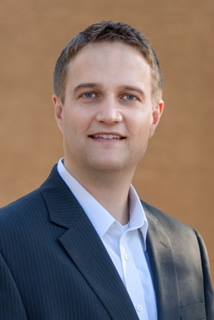 My name is Rusty Blair, founder of Blair Realty & Associates. Why should you use Blair Realty & Associates? I promise you a few things...We've never had a listing in the valley that did not sell. That is 100% success rate and for top dollar! I promise you that we are responsive! When you call, we pick up, or we get back to you within minutes 99% of the time. We are a father-son team with over 38 years experience as real estate agents. Above all, we are super friendly, personable, and easy to work with. We do not hire agents if they do not meet this criteria.
43,129
Queen Creek Local Shoppers
Queen Creek
San Tan Valley
Are you excited about the new
LG Battery Plant coming to Queen Creek?
The mass production of lithium batteries has advanced significantly in recent years, and as a result, battery fires have become much less frequent. In fact, you are more likely to die from falling off a horse than you are from a fire at a battery plant.
The safety measures put into place at modern battery plants means fires are very unlikely to start in the first place. But even if a fire does break out, there are experts on the premises 24/7 who have all the tools necessary to take care of the problem. So there is no need to worry about the safety of new electric car battery plants.
Battery plants are here to stay and provide great jobs for young people in the community starting out in life. Jobs at battery plants come with health benefits and perks. They are safe and here to stay.
Let us know in the community section of our site. We belive your voice is important.

General Information
We are currently under a site rebuild.

Become a Volunteer
Share the Queen Creek Business Directory with your friends!
Our Partners
The Queen Creek Business Directory is a great tool to help local businesses plug into their Queen Creek Community.  Shop local your supporting your neighbor!